Industrial high pressure fan blowers, high temperature fans and high pressure ventilators, centrifugal and axial blower fans, roof / wall exhaust and supply and exhaust fans and inline ventilator blowers. Quick ship of high pressure blowers and ventilation fans.
About Us
Blowers Depot is a leading supplier of industrial and commercial fans, ventilators, blowers and accessories for various air-moving applications.
We offer a complete line of fan equipment, from small panel fans capable of moving a few hundred cubic feet per minute, to large, heavy-duty industrial mechanical draft fans with capacities to 1,000,000 CFM and with static pressures from 0" Water Gauge (WG) to 150" WG.
Blower Depot products include standard centrifugal fan and axial fan designs as well as custom manufactured fan units to meet our customers' requirements based on the highest manufacturing standard.
Over the years we supplied fans to a wide range of industries and applications including: combustion air supply, material handling, process ventilation, ovens and dryers, iron and steel industry, mine and tunnel ventilation, petro-chemical, power generation, marine and off-shore structures, pulp and paper, HVAC, paint / spray booths, fertilizer and various emission control applications. For the commercial HVAC market, we offer general ventilation fans for institutional and retail buildings, schools, restaurants and hospitals. Special materials, construction, explosion-proof and spark-resistant design, variety of coatings and accessories are available to meet practically any ventilation application needs.
Blowers Depot air moving products are best know for "industrial quality" assuring reliable performance, relentless dependability and longevity. A staff of specially trained engineers will design a dependable fan that exactly fits customers' dimensional and performance requirements.
Our fans and blowers are sold and serviced by air moving experts that can evaluate your needs and provide best recommendations for your application.
For competetive quote contact us at nis@primus.ca or

Phone: 1-866-225-6937
Fax: 1-866-237-8326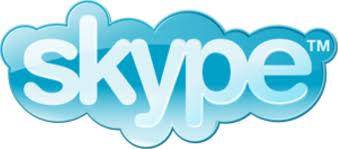 : buffaloblower